Winners of the LovePulses Virtual Competition:


First Place: Charlotte Reynolds, Blooming Food Lupin Crisps. 
London, UK
"Blooming Food has far exceeded my original objectives to plan and complete a successful research project; it has evolved into the opportunity to produce an 'on trend' commercially viable product with wide appeal in the modern food market. I hope to launch Blooming Food's lupin crisps into retailers across the UK and even internationally; tapping into the healthy snack food sector, and the interest in sustainable production of plant proteins for food use."
Watch the video | Read her blog
Second Place: Harriet Lowalem, Bean Amaranth Energy Bar. 
Uganda
"The bean amaranth energy bar has an attractive appearance it has a rich pooped corn like, caramel flavour which emanates from the mixture with popped amaranth, cooked beans, honey and melted sugar. Its texture is crunchy and hard because of the popped amaranth and dry beans."
Watch the video | Read her blog
Third Place: Phindile Jane Tselea, Bean Jam. 
Swaziland
 "The Bean Jam is light brown in colour, sweet and smooth – and it's a big hit! More than 1000 pamphlets on bean jam recipe have been distributed to the public. 400 Delegates at the Pan-African Grain Legume Conference in Zambia flocked to the CIAT/PABRA stand to taste it, including the Zambian Minister of Agriculture, the honourable Given Lubinda MP. The more versatile beans are, the more they will be eaten. Remember variety is the spice of life."
Watch the video | Read her blog
---
Winners of the National Competitions:

Ethiopia Competition
Alem Greiling
Six new nutritious and delicious pulse-based products
The competition took place on January 25th. The event was attended by about 110 participants along with EIAR Director General, Dr. Fantahun Mengistu and representatives from the Ministry of Agriculture and Natural Resources. Eight competitors from small enterprises and institutions displayed pulses products using faba bean, field pea, chickpea, common bean, mung bean, lentil, and cowpea.
The winner of Ethiopia's competition, Mrs. Greiling, showcased six new nutritious and delicious pulse-based products as 'special menu' of the day, starting with breakfast, lunch, snack, right up to dinner. Different types of pulses were used, among them faba bean, field pea, chickpea, mung bean, and cowpea.
---
India Competition

Alok Prasad, Harsh Bansal, Saurabh Agarwal, Institute of Hotel Management
Adzuki Coins
The theme of the Indian competition was to create a snack food or convenience food product (ready to eat, ready to heat) made with pulses that focus on technology, innovation or recipe development. The competition was launched on October 1st, 2015. 2 teams from each of the North, South, East, West and Central zones travelled to Jaipur for the national competition and 34 submissions were received! The national winners competed and were selected at the Pulses Conclave in Jaipur on February 18th.
India Competition Runner-ups
Tushar Kaushik, Shardul Dabir, Yash Naresh Gajwani, NIFTEM
FMP Chips (Flax, Millets and Pulse Chips) 
"Flax Millet Pulse (F.M.P) Chips are a nutritious substitute for the unhealthy fried chips available in market. These chips have high contents of Omega 3 fatty acids, Protein, Iron, etc. The best part is that these chips are baked, so a minimal amount oil is present in them."
---
Canadian Competition
Pulse Canada has been hosting its Mission ImPULSEible competition for several years and included it in the Product Showcase this year as part of their IYP activities.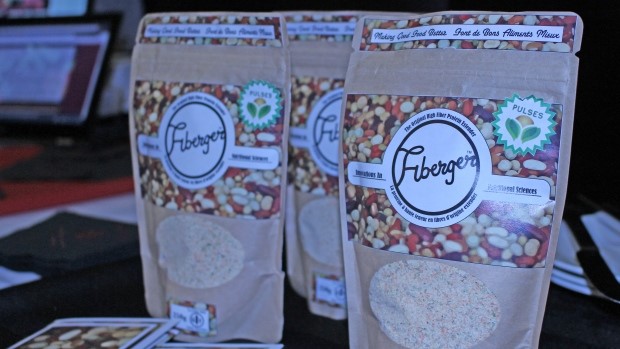 Caileigh and Evelyn, University of Guelph, ON
Fiberger
The winner was a team of two students from the University of Guelph in Ontario. They developed a product called "Fiberger" made using a blend of different pulse flours – from lentils, chickpeas and green peas – and mixed spices. The product reduces the amount of meat needed in a recipe, but the pulse flour mixture re-adds enough protein to balance the dish. According to one of the student "the idea is that you add this to ground beef or ground meat and mix it up in the way you would normally prepare ground meat". This innovative mix is not aimed to replace meat with pulses but rather combining the two.
Canadian Competition Runner-ups
Chandre Van De Merwe, Austen Neil, Nicolle Mah
BiotaGelata
Another team stood out at the competition: three students from the University of Alberta who arrived second. They impressed the judges so much that their product will also be showcased at the Institute of Food Technologist Annual Meeting and Food Expo in Chicago. They created a gelato made from fermented beans called "BiotaGelata" with white beans and kidney beans, featuring four flavours — maple walnut, passion fruit, dark chocolate and cassis.
---
USA Competition
Thanks to the work of former Director of Domestic Marketing, Mackenzie Lilwall, USADPLC and APA was able to secure funding from a 2015 Specialty Crop Block Grant from Montana State to support the US LovePulses competition. USADPLC and APA contracted with the Research Chefs Association to conduct the competition in conjunction with their well-established culinary competition targeting both food science and culinary arts students. 
The top two US teams Kansas State University and Southwest Minnesota State University will be representing the USA at the LovePulses Global Product Development Showcase at the Institute of Food Technologists conference (IFT).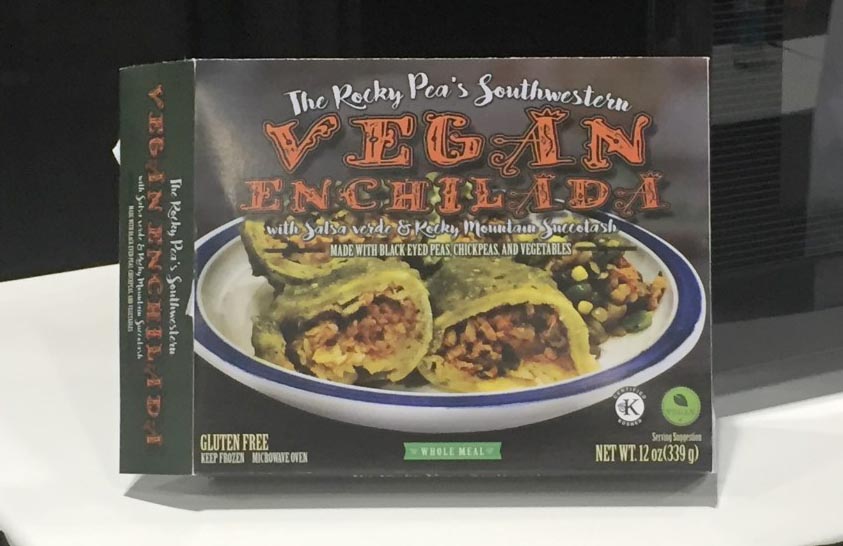 Steven Ross, Yuda Ou, Audrey Boeken
The Rocky Peas
Southwestern Vegan Black Eyed Pea and Chickpea Enchilada with Salsa Verde and Rocky Mountain Succotash
The Rockey Pea's Southwestern Vegan Enchilada features a vegan gluten-free enchilada with salsa verde and Southwestern succotash meal made with chickpeas, black eyed peas, fava bean flour, green split peas, chickpea flour, green lentils.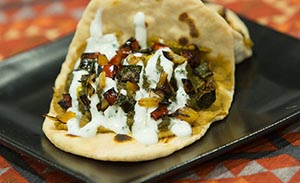 Hannah Dressen, Shakira Abu Samah, Payton Irlbeck, Joe Quinlan
The Elderberry Council
Southwest Street Tacos
The Southwest Street Tacos feature two soft Native American style Navajo bread tacos with Bison Green Chile filling with dark red kidney beans, spicy refried lentils, topped with toasted red pepper salsa and cilantro-lime Greek yogurt sauce.
---
Moroccan Competition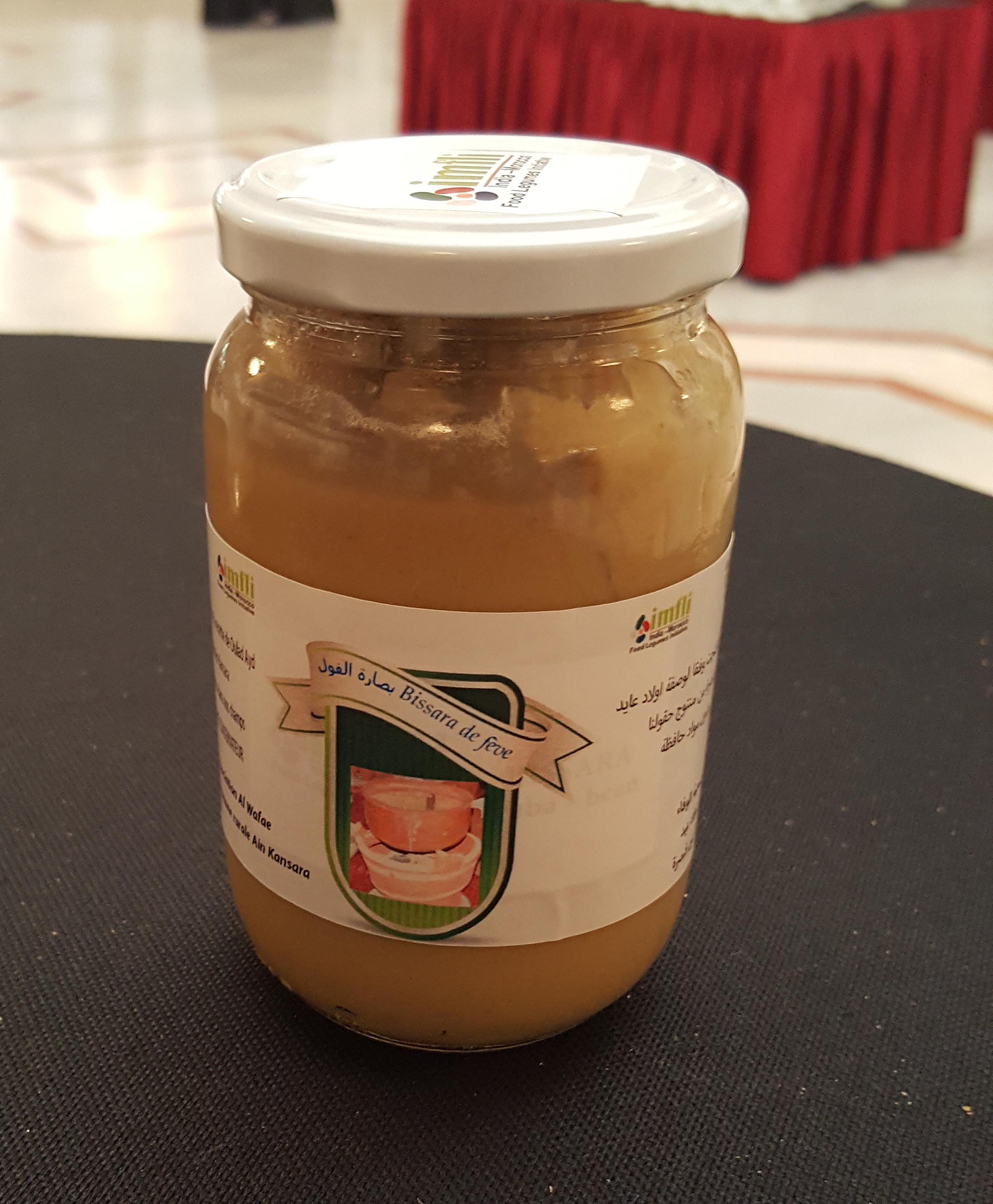 M. Mohamed Boujnah
Durum Wheat Couscous Fortification and Canned Bissara
The LovePulses Showcase Competition for Morocco was held on 19th April 2016 at the International Conference on Pulses 2016, Marrakech, under India-Morocco Food Legumes Initiative (IMFLI) for increasing food legumes production by small farmers to strengthen food and nutrition security through adoption of improved technologies and governance within south-south cooperation. 24 products were submitted by M. Mohamed Boujnah (food technologist) and three professionals (Coopérative Moulablad,Coopérative Rihab, Coopérative Al wafaa).
M. Mohamed Boujnah was named the winner of the National LovePulse showcase competition. M. Boujnah was also recognized for his involvement in the establishment and support of rural cooperatives to diversify based food legume products.
---
Australian Competition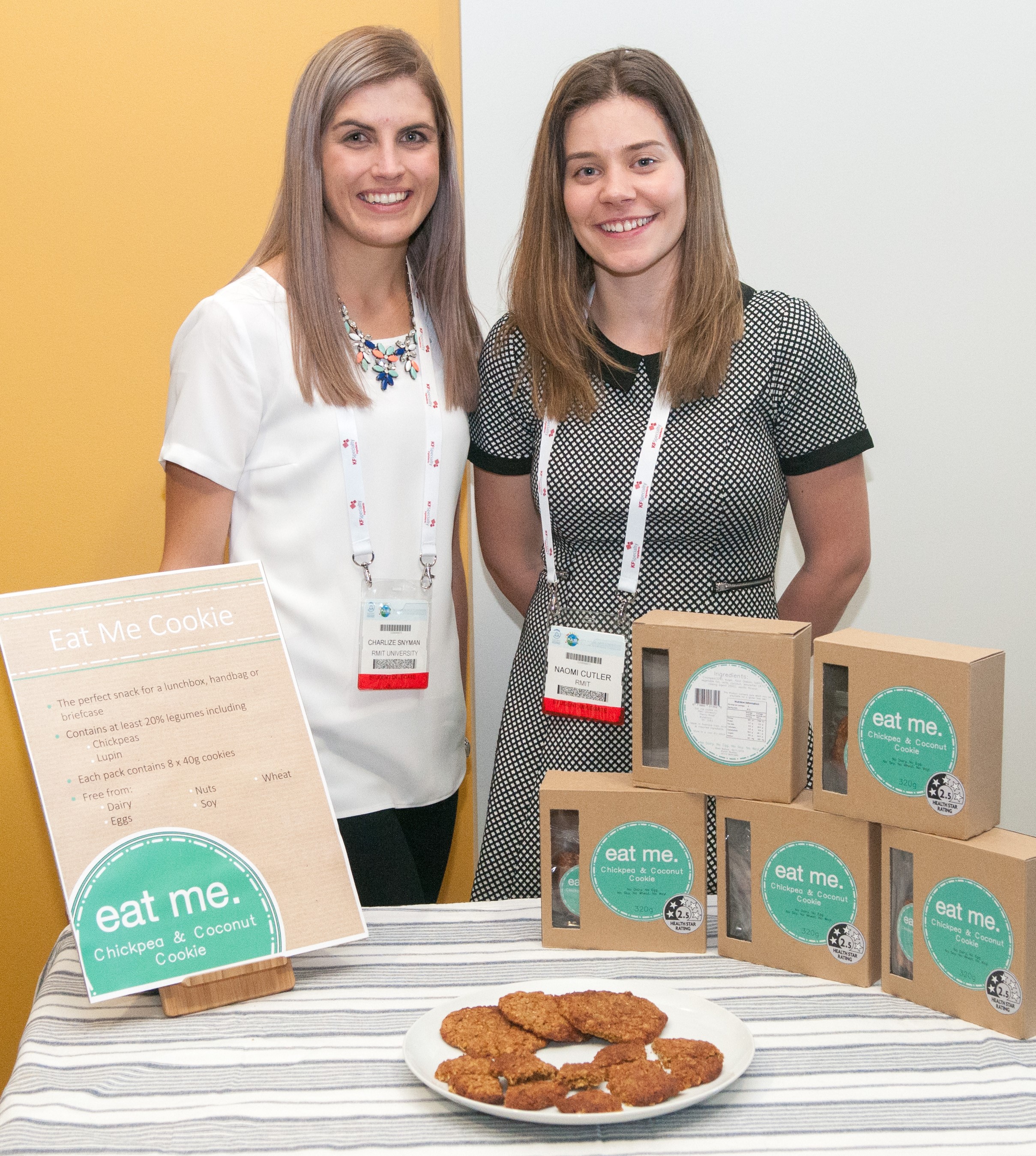 RMIT University
Coconut Chickpea Cookie
Australian Institute of Food Technologists (AIFST) lead Australia's national competition. The competition theme was to improve and develop an existing product already in the supermarket through the inclusion of pulses. AIFST student competitions took place on March 2016 where 3 final teams were selected to advance to the National competition.
The competition was finalized on June 28th in Brisbane during the AIFST annual conference. The winning product was a coconut chickpea cookie and the winning team from RMIT University were also awarded an internship with one of Australia's largest franchises to commercialize their product.
---
Japanese Competition
As part of the LovePulses Product Showcase, Japan's competition has finished it's application period. The total application attracted 1,078 general applicants, and 36 student applicants. The total number of applicants for the Japanese Cooking Contest is 1,114. 
All documents will be reviewed until mid August, with final participants competing in the demonstration tasting to take place at a cooking studio in Tokyo on September 1st. 
Winners will be announce October 1st.